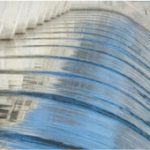 Doctor Oksana Nir
Lecturer,
School of Engineering
B.A. in Behavioral Sciences, B.Sc. in Quality and Reliability Engineering in the Industries, Education and Community B.A, Gas and Petroleum Energy Engineering B.Sc, Interdisciplinary Studies B.A
Economics and Business Administration, Specialty in Marketing and Entrepreneurship Development, Entrepreneurial Behavior and Decision Making Process (focusing on micro business)
Statistics for Quality and Reliability Engineering
Statistics and Reliability
Computer Applications for Quality and Reliability Engineering
Introduction to Statistics (Descriptive Statistics)
Introduction to Statistics (Inferential Statistics)
Computer Application: SPSS
Computer Applications: Word, Excel and PP
1. Shahrabani S., Goziker O., & Teitler-Regev S., (2014). Perceptions and future intentions to stay in the hotel industry: the case of front desk employees in Israel. African Journal of Hospitality, Tourism and Leisure Vol. 4 (1) – (2015) ISSN: 2223-814X. Copyright: © 2014 AJHTL – Open Access- Online @ http//: www.ajhtl.com
2. Teitler Regev S., Goziker, O. & Shahrabani, S. (2014). "Factors Affecting the Decision to Remain in the Hospitality Industry Among Hotel Front Office Desk Employees: The Case of Israel ",Journal of Tourism and Hospitality Management, ISSN 2328-2169. September 2014, Vol. 2, No. 9, 364-375, doi: 10.17265/2328-2169/2014.09.003
3. Teitler-Regev S., Goziker O. & Shahrabani, S.. (2013) The Effects of Economic Crieses, Epidemics and Terrorism on Tourism. UTCC International Journal of Business and Economics. Decemabr 2013
4. Teitler-Regev S. & Goziker O. (2011). Skills, Perceptions and the Socio-economics of Hotel Front Desk Employees in Israel-preliminary findings. Global Management Journal, Vol. 3 No. 1 2/2011 ISSN 2080-2951.
Interested in Kinneret Academic Studies?
Fill in your details and a study advisor will get back to you soon!