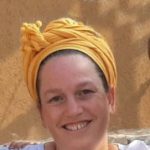 Ms. Rosenfeld Michal
Lecturer,
Communication, School of Social Sciences and Humanities
B.A. in Communication
I  have a Graphics Studio for  15 years. I have a B.Ed. degree in graphics and education and a M.Ed. degree in education. Media designing  :newspapers, books , web, advertising agencies I taught graphics in I teach graphics for Bagrut in a high school and I test for Bagrut in many high schools all over the country
Interested in Kinneret Academic Studies?
Fill in your details and a study advisor will get back to you soon!