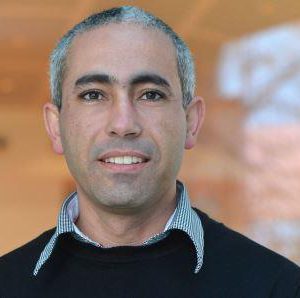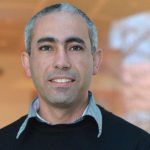 Doctor Rami Zeedan
Adjunct Lecturer,
Academic Staff
Interdisciplinary Studies B.A
Public opinion; Election polls; Israeli politics; Modern Israeli history; Middle-Eastern politics; Ethnic politics; Urban affairs; Local governments.
Introduction to Statistics 1 and 2
Assistant Professor at the University of Kansas (KS, USA)
Zeedan, R. (2019). The Arab-Palestinian Society in the Israeli Political System – integration versus segregation in the 21st Century. Lanham, MD: Lexington Books. ISBN 978-1498553148
Zeedan, R. (2015). The battalion of Arab- The History of the Minorities' Unit in the IDF from 1948 to 1956. Ben Shemen, Israel: Modan Publishing, in cooperation with Maarachot. (Hebrew)
ISBN 990018649060402791
Edited Special Issues of Journals
Zeedan R. (ed.) (2019). Contemporary Politics of the Middle East and North-Africa. Special issue of Societies 9(3).
Chapters or Sections of Books (peer-reviewed)
Zeedan, R. (2010). "Is the Whole Greater Than the Sum of Its Parts? Examining the Implementation of the Government Plan of 2003 to Combine Local Authorities in Israel", in Avraham Brichta, Eran Vigoda-Gadot and Guy Pade (Editors), City and State in Israel-Local Government towards the Seventh Decade. Jerusalem: Carmel Publishing in collaboration with State & Society Journal. (Hebrew)
Zeedan, R. (2010). "Consolidation of Arab Local Governments in Israel: Three Case Studies," in Lavie E. and Rudnitzky A. (Editors), Politics, Elections and Local Governance in the Arab and Druze Sector in Israel. The Konrad Adenauer Stiftung. (Hebrew).
Articles in Journals (peer-reviewed)
Zeedan, R. (2019). The 2016 US Presidential Elections: What Went Wrong in Pre-Election Polls? Demographics Help to Explain. J, 2, 84-101. DOI: 10.3390/j2010007
Zeedan, R. "The Druze Community in Israel." Oxford Bibliographies in "Jewish Studies." Ed. Naomi Seidman. New York: Oxford University Press. 27 February 2019. DOI: 10.1093/OBO/9780199840731-0182
Zeedan, R. (2019). The Role of Military Service in the Integration/Segregation of Muslims, Christians, and Druze within Israel." Societies 9(1): 1. DOI:10.3390/soc9010001;
Zeedan, R. (2018). Predicting the Vote in Kinship-Based Municipal Elections- the case of Arab localities in Israel. Journal of Muslim Minority Affairs, 38(1), pp. 87-102. DOI: 10.1080/13602004.2018.1432149;
Zeedan, R. (2017). Bigger, but not always Better: Size and Local Democracy in Israeli Amalgamated Local Governments. Journal of Urban Affairs, 39 (5), pp. 711-728. DOI: 10.1080/07352166.2016.1262701;
Zeedan, R., Vigoda-Gadot, E., & Ben-Artzi Y. (2017). "Causes of (and Solutions for?) Financial Crises in Local Governments: Insights from Local Arab Authorities in Israel", Administration & Society, 49 (7), pp. 1065-1083. (Advance online publication 21.11.2014). DOI:10.1177/0095399714556501;
Zeedan, R. (2013). "Israel's 2003 Plan for Unification of Local Authorities". Israel Affairs. 19:1: 170-190. DOI:10.1080/13537121.2013.748293.
Internet Publications
Zeedan, R. (2008). Local Authority's Amalgamation: For the Sake of What?. Policy Papers Series. Haifa: The Center for Public Management and Policy. (Hebrew)
Interested in Kinneret Academic Studies?
Fill in your details and a study advisor will get back to you soon!