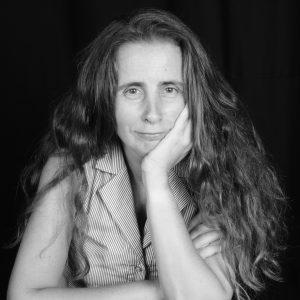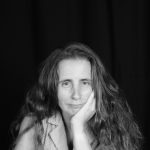 Doctor Nomi Levenkron
Lecturer,
Academic Staff
Interdisciplinary Studies B.A
Prostitution and human trafficking in Israeli society and law; Dilemmas in shaping criminal regulation; Police and Policing
1. Veiled and Unveiled: A Historiography of Israeli Police in the First Decade, 1 HISTORY AND POLICE 11, 2019). (Hebrew)
2. Utopia in Chains: Turgeman vs. the Attorney General, 10 MA'ASEI MISHPAT (LAW & SOCIAL CHANGE) 405 2019). (Hebrew).
3. Liat Kozma, Global Women, Colonial Ports: Prostitution in the Interwar Middle East (Albany: State University of New York, 2017) [Review] 24 JIMES – THE JOURNAL FOR INTERDISCIPLINARY MIDDLE EASTERN STUDIES 101 (2019). (Hebrew).
4. Gently Weeping: The Emotional Price Paid by Public Interest Lawyers, 6 MA'ASEI MISHPAT (LAW & SOCIAL CHANGE) 13 (2014). (Hebrew).
5. Hadar Dancig-Rosenberg and Nomi Levenkron Migratory Victimization, 37 TEL-AVIV UNIVERSITY LAW REVIEW 341 (2015). (Hebrew).
6. What is a Law Student Doing in a Brothel? Notes on Legal Clinics, Police Officers and Women in Prostitution, 17(2) HAMISHPAT 161 (2012). (Hebrew).
7. Tsachi Keren-Paz and Nomi Levenkron, Clients' strict liability towards victims of sex-trafficking, 29(3) LEGAL STUDIES 438 (2009).
8. Nomi Levenkron, Death and the Maidens: "Prostitution", Rape and Sexual Slavery during World War II, 32 THEORY AND CRITICISM 15(2008). (Hebrew).
9. "Money of Their Own": Civil Claims by Victims of Trafficking, in LAW, SOCIETY AND CULTURE: EMPOWERMENT ON TRIAL 451 (Guy Mundlak & Mimi Azenstadt eds,. 2008). (Hebrew).
10. The Goat, the Clinic and Trafficking in Women, 1 MA'ASEI MISHPAT (LAW & SOCIAL CHANGE) 79 (2008). (Hebrew).
11. Yossi Dahan and Nomi Levenkron Trafficking in Women in Israel, 24 THEORY AND CRITICISM 9 (2004). (Hebrew).
Interested in Kinneret Academic Studies?
Fill in your details and a study advisor will get back to you soon!