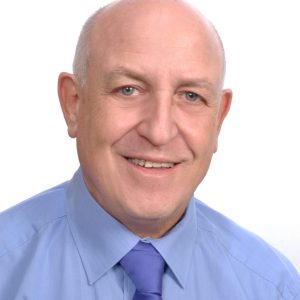 Professor Amir Tomer
Head of Software Engineering Department,
School of Engineering
Software Engineering B.Sc
Model-based Software Engineering
System and Software Architectures
Software Engineering Education
Software-intensive Systems Engineering
Software Architecture
Software Project Management
Member of the Academic Council
Member of Appeals Committee
Presidency and Management member – The Israeli Chamber of Information Technology
1. Reinhartz-Berger, I., Tomer, A. and Grossman, M., Reuse Considerations in Evolving Software Products: The Software Product Line Perspective, Models and Evolution Workshop 2018, Copenhagen, Denmark, 14-19 October, 2018.
2. Tomer, A., et al, "CAPELLA: A Conceptual Framework for Adaptive Life-Long Learning", EDUCON2017 – IEEE Global Engineering Education Conference, Athens, Greek, April 26-28, 2017, pp. 1463-1472.
3. Steinberg, M., Reinhartz-Berger, I. and Tomer, A., Refining Requirements Variability Analysis through Consideration of Testing Artifacts, Proceedings of the 10th Israeli Association for Information Systems (ILAIS) Conference, Beer-Sheba, July 4, 2016.
4. Tomer, A, "Software Mangineeringment: Teaching Project Management from Software Engineering Perspective", EDUCON2014 – IEEE Global Engineering Education Conference, Istanbul, Turkey, April 3-5, 2014. ["Best Paper Award" – Technical Didactics Software Engineering" (TDSE) Session]
5. Tomer, A., Ch. 5: Relay Race – The Shared Challenge of Systems and Software Engineering, in Systems Engineering in the Fourth Industrial Revolution, (Ed. Kenett, R. S., Swartz, R. S., Zonnenshain, A.), Wiley, December, 2019.
6. Tomer,A., Functional Angels and Quality Devils: Incorporating Quality Scenarios into Functional Scenarios for Software-intensive System Architecture, International Journal of Computer and Software Engineering, Vol.4, No. 145, April, 2019.
7. Steinberg, M., Reinhartz-Berger, I. and Tomer, A., Cross lifecycle variability analysis: Utilizing requirements and testing artifacts, in Journal of Systems & Software (IF=1.352), Vol. 143, September 2018, pp. 208-230.
Interested in Kinneret Academic Studies?
Fill in your details and a study advisor will get back to you soon!